Door Sensor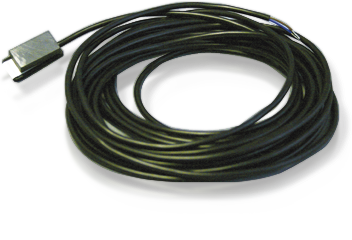 Want to know who's been in your server room? These sensors are the easiest way to know a doors position. The sensors are magnetic door sensors used in security applications and all that is needed is a simple hook up to the I/O ports. Swiftbase recommends normally closed sensors (door closed, switch closed) so that an alarm can be triggered if the connection wire breaks.
Technical specifications
A Reed relay triggered by a magnetic pile
Benefits
Very quick and easy to deploy
Usage overview
Cabinet doors can be zoned with multiple units.