Water Sensor 30m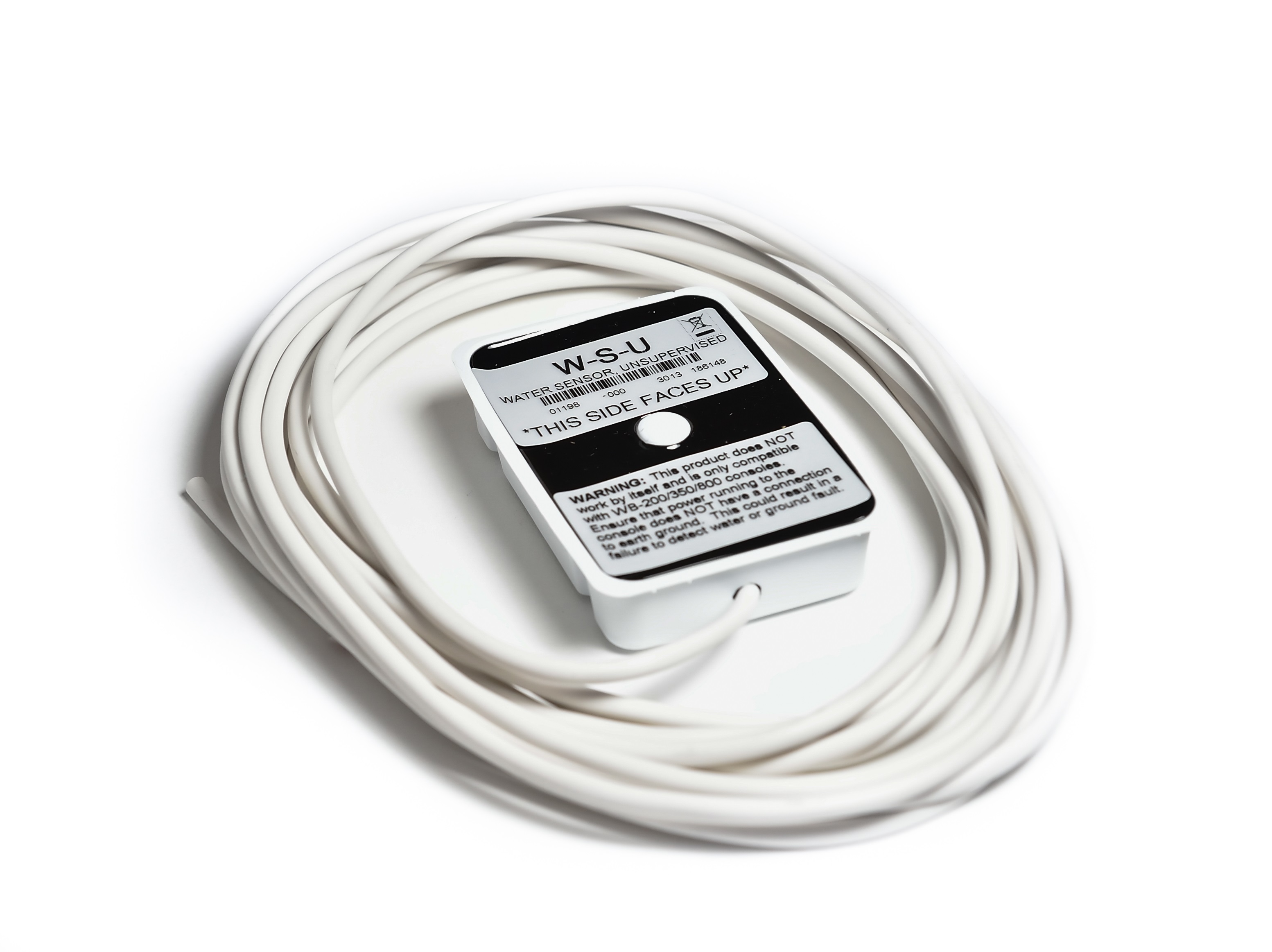 This is the best low-cost solution for water detection. The alarms range from damp to soaking wet giving you top quality warnings of water entry. Put the cable around the periphery of your server room or anywhere where you feel water is a threat, and receive an email, SMS, or other alarm feature straight away when water appears. Given the high cost of water sensing cable this unit is just as effective, is equally capable, and will provide a large cash saving over traditional methods.
Technical specifications
Conductivity based sensor
Works with analogue ports on Climate and Power monitors
Measurement range from slightly damp to submerged
Alarm on any level
Compatible with CCAT analogue to digital interface
Benefits
Not only offering great value for money, these units are very easy to install and set up, plus, the accuracy is as good as it gets.
Usage overview
Either use individually or teamed in a zone. Under floor, or in a drip tray, it's always fast to deploy.