Providing you with complete control
Our intelligent monitoring systems put the power in your hands to control anything that is vital to your day to day operations.
Whether you wish to monitor temperature, air conditioning, security, power, moisture, lighting, smoke or more, our smart systems use integrated logic to deliver a powerful system that can be fully relied upon to deliver the control you need over your buildings, facilities, IT or more.
It's also fully customisable to your needs.  As the developers, we are highly committed to giving you the very best that British design can deliver.
3D mapping bring your site to life
The integrated mapping system allows you to add Active Pins to as many of your own maps or pictures as you want; perfect for those difficult to find devices.
Active Pinning means the Pin aggregates all subordinate level alarms and 'events in progress' as well as becoming the drill down icon, making it easy to track what is being monitored at any time.
This provides you with a perfect and easy to use drill-down mapping system that can be viewed at organisational-level, user-level or tailored to match your individual needs.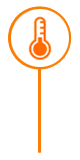 Temperature Sensor
State: Normal
Value: 29 °C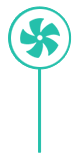 Backup Air conditioner
State: Immediate attention
Required flow loss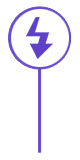 Backup power generator
State: Normal
No voltage drop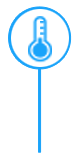 Board Room
State: Warning
Increasing temperature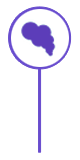 Smoke detection
State: Normal
No smoke detected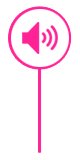 Warehouse
State: Normal
No sound detected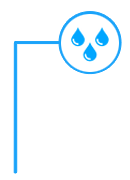 Primary Boiler
State: Warning
Leak detected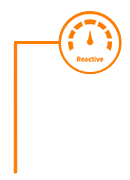 Stream Tower 4
State: Normal
No pollutants detected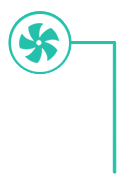 Meeting Room
State: Normal
Customisable widgets
Including dials, live data plotting, historic data charts, cameras, and even process control widgets to map, monitor and control your manufacturing or daily operational processes. Intuitive and graphically-rich controls.

Versatility meets today's demands
Due to its unique concept of mix-and-match Trays with local and remote sensing, the Swiftalert monitor is designed to meet today's ever changing business demands; whatever the business.
Each unit can hold 5 Trays with variations ranging from the Ubiquitous IT data centre CM-2, to GSM and radio-based telemetry for use in distributed environments such as Hotels, Hospitals, Factories, Stadia, Commercial Offices, University Campuses and Power Stations.
The versatile sensor interface is practically boundless with software configurable ports that can handle a wide range of industry sensors as well as the typical environment set, meaning you can monitor and control practically anything.
From time based alarms and activities,
to multi sensor decision making.
The system can be as simple or as complex as you need.
In short, it grows with your needs, making your choice a long term business success.
Monitors
Take an off the shelf standard package like the CM-2 or CM-20 or start with a base unit and create the perfect match.
Trays
Sensor Trays, Communication Trays, Device Control Trays, Combo Trays, industry specific trays and inter-device trays, there is always a solution.
Sensors
With a wide range of industry standard sensors combined with the ability to interface to just about anything, this system will always deliver precisely what you need.

Prominent in the IT industry for 26+ years
We supply high-end corporate hardware and bespoke, large-scale applications for multinationals.

Full technical support by phone or email
We take pride in delivering high quality support to our clients, whenever you need us, for free.

Innovation to support your risk strategy
From environmental and security, to climate and power, we help you monitor and manage risk.

Fully flexible, highly scalable
Providing you with complete control over your monitoring requirements; today and in the future.